This body cream is ideal for daily use day and night , it helps to nourish and keep the skin well hydrated , without leaving greasy and greasy streaks.
Our cream contains a high concentration of Aloe Vera gel , and extracts of Helichrysum (Helycrisum italicum). Both ingredients guarantee deep hydration and a soothing action on possible skin irritations. They help fight cellular aging and promote the regeneration of healthy tissue.
The squalane of plant origin (extracted from olive oil), allows the formation of a protective film which gives a prolonged hydration.
This product has a very high quality INCI, it does not contain substances derived from petroleum, nor GMOs, or substances of animal origin.
Useful for:
Dehydrated, dry and cracked skin.
Post-depilation irritation;
Sunburn and sunburn.
Prolonged hydration.
Property:
Moisturizing action;
Nourishing action;
Soothing action;
Regenerating action;
Suitable for the skin:
For all skin types (oily, combination and dry skin);
Young and mature skin;
For day and night;
For women.
Main ingredients
Aloe Vera gel
The gel contained in the fleshy leaves of Aloe Vera has an anti-inflammatory, moisturizing, soothing, antibacterial and regenerating action on the tissues. Its application reduces inflammation, promotes tissue healing and deeply hydrates the skin. Finally, aloe increases the production of human fibroblasts, cells responsible for the production of collagen and elastin.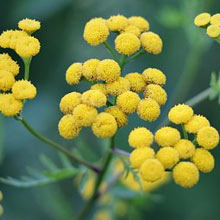 Helichrysum
Due to its astringent and soothing properties, helichrysum is used in cosmetics to relieve redness and cracking of the skin. It is widely used in the treatment of ailments such as acne, eczema, dermatitis, psoriasis and herpes. It is also recommended for mature skin for its anti-aging properties, counteracting skin aging and the formation of wrinkles. Due to its ability to relieve the burning sensation and itching generally resulting from exposure of the skin to the sun, the helichrysum is also widely used in protective sunscreen and soothing after-sun cosmetics.
All the ingredients
Ingredients : Aqua, * Aloe barbadensis leaf juice, Caprylic / capric triglyceride, Isopropyl myristate, Glycerin, Polyglyceryl-3 methylglucose distearate, Helianthus annuus seed oil, Cetearyl alcohol, Glyceryl stearate, Lanolin, Olea europaea oil unsaponifiables, Helysr. italicum extract, Phenethyl alcohol, Caprylyl glycol, Xanthan gum.
* Produced from our land with sustainable techniques.
It does not contain:
It does not contain parabens, paraffin, silicones, or other petroleum derivatives;
It does not contain PEG;
It does not contain surfactants;
It does not contain ingredients of animal origin (100% Vegan);
It does not contain GMO substances.
How to use
Our Body Cream is suitable for daily use, to always keep the skin well hydrated and protect it from cellular aging and external agents. It is also useful after hair removal, or to soothe irritation caused by sunburn or insect bites.
It can be applied to any part of the body, even several times during the day. Given the rose scent, it is more suitable for the fairer sex.
Shipping takes place every Monday, Tuesday and Wednesday, delivery in 24-48 hours on average to Italy, and 24-48 hours with air shipment, to the rest of Europe.
Shipment on the road to the rest of europe shipping takes place in 72/96 hours.