Description
Our anti-mosquito repellent spray is a natural product designed for those who want to keep away mosquitoes and other annoying insects, while respecting the health of their skin and the health of the environment.
It is in fact an eco-friendly formulation, based on natural extracts, such as Aloe Vera gel, lemongrass essential oil, Neem oil, tea tree oil and a combination of other specific essential oils with a strong repellent action against of mosquitoes of any kind, but also of other annoying insects, such as midges, horseflies and flies.
The fragrance is very pleasant, leaves a pleasant sensation of freshness and effectiveness is guaranteed!
Useful against:
Mosquitoes;
Flies;
Tafani;
Gnats.
Property:
Repellent action;
Soothing action;
Antibacterial action;
Protective action.
Main ingredients
Aloe Vera gel
The gel contained in the fleshy leaves of Aloe Vera has an anti-inflammatory, moisturizing, soothing, antibacterial and regenerating effect on the tissues. Its application reduces inflammation, promotes healing of tissues and deeply moisturizes the skin. Finally, aloe increases the production of human fibroblasts, cells responsible for the production of collagen and elastin.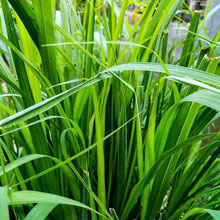 Citronella
Lemongrass is a plant of Asian origin, known for its effective anti-mosquito action. Citronella leaves contain various essential oils, such as geraniol, citronellol, borneol, methyl-eugenol and others, with repellent properties against mosquitoes and other insects. The essential oil extracted from lemongrass is rich in compounds with powerful antibacterial and antiseptic properties.
Neem oil
Melia azadirachta L., plant known by the name of Neem, is a plant native to India and Southeast Asia. The oil extracted from its seeds is used, the antiparasitic and repellent properties of which have been known for centuries against numerous insects, including horseflies, mosquitoes, ticks and fleas. Not only that, Neem oil enjoys emollient and moisturizing properties on the skin and a certain antimicrobial and antifungal action.
All the ingredients
Ingredients : Aloe barbadensis leaf juice, Aqua, Caprylic / capric triglyceride, Polyglyceryl-3 methylglucose distearate, Glyceryl stearate, Cymbopogon nardus oil, Melia azadirachta seed oil, Mentha piperita oil, Eucalyptus globulus oil, Eugenol, Limonene, Sodium benzoate, Citronellol, Lavandula angustifolia oil, Linalool, Pelargonium graveolens flower oil, Citric acid, Melaleuca alternifolia oil, Citrus medica limonum oil, Eugenia caryophyllus flower oil, Farnesol, Citral.

It does not contain:
It does not contain parabens, paraffin, silicones, or other petroleum derivatives;
It does not contain PEG;
It does not contain alcohol;
It does not contain synthetic perfumes (only pure and natural essential oils);
It does not contain aluminum salts;
It does not contain ingredients of animal origin (100% Vegan);
It does not contain OGM substances.
Use advice
Use regularly even several times a day (recommended every hour) on the areas of the skin most exposed to the aggression of insects. Gently massage with the hands to facilitate the absorption by the skin of the active ingredients present in the product.
Shipping takes place every Monday, Tuesday and Wednesday, delivery in 24-48 hours on average to Italy, and 24-48 hours with air shipment, to the rest of Europe.
Shipment on the road to the rest of europe shipping takes place in 72/96 hours.