Description
We have focused on making a product totally different from most of the toothpastes you find on the market today. The watchword was to create a product that, in addition to being really effective, was 100% natural , i.e. without fluoride, parabens, PEGs, perfumes, or chemical surfactants.
As always, the basic ingredient is Aloe Vera , that is the gel extracted from the plants of our cultivation. The product is made on the day the gel is extracted from the plant. In this way we have managed to keep the active ingredients and properties of Aloe unaltered.
It also contains citrus essential oil (lemon, sweet orange and bitter orange) and Stevia Rebaudiana leaf extract , a natural sweetener.
Thanks to the Aloe Vera content, the toothpaste is extremely effective in cleansing, soothing and relieving the gums . Furthermore, thanks to its healing properties , Aloe blocks and prevents bleeding, also regenerating damaged tissues. Aloe Vera, as well as Stevia, finally exerts an effective bactericidal action against the pathogens that cause tartar and caries , thus helping in prevention.
It does not contain mint or mint extracts, so it can also be used by those who are intolerant to mint or by those who are following homeopathic treatments.
Features
Pack of: 100 ml;
Taste : sweet with citrus flavor;
Color : white.
IMPORTANT : The first thing you will notice when using this toothpaste is that it does not foam. The reason is that our toothpaste does not contain chemical surfactants (i.e. SLS and SLES), substances that are anything but healthy for the body.
Useful for:
Prevent the formation of tartar and plaque.
Sensitive and bleeding gums
Protects tooth enamel;
Naturally sweet;
With a citrus scent!
Property:
Anti-plaque action;
Anti-tartar action;
Soothing action;
Regenerating action;
Anti-inflammatory action.
Main ingredients
Aloe Vera gel
The gel contained in the fleshy leaves of Aloe Vera has an effective anti-inflammatory action on the entire oral cavity. The presence of Aloe guarantees an effective antibacterial action of the toothpaste, also stops bleeding and reduces inflammation. Furthermore, Aloe stimulates the regeneration of damaged tissues in case of wounds, canker sores and ulcerations of the mouth.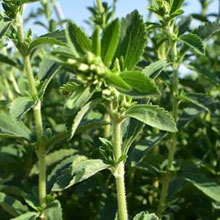 Stevia rebaudiana
Stevia rebaudiana is a native plant of South America, whose leaves are mainly used as a natural sweetener. However, unlike the common sucrose, Stevia does not contain calories and above all it does not cause tooth decay. Indeed, it has been shown that Stevia is effective in inhibiting the growth and reproduction of some bacteria and infectious organisms including bacteria that cause tooth decay and gum disease.
Essential oil of Citrus
Contains essential oil of lemon, sweet orange and bitter orange. In addition to giving a pleasant citrus flavor to the toothpaste and fighting bad breath, all citrus essential oils have a strong antibacterial activity, very effective in preventing the formation of tartar and plaque. Lemon is particularly effective for its whitening action on the enamel.
All the ingredients
Ingredients : Dicalcium phosphate dihydrate, Aloe barbadensis leaf juice, Glycerin, Sorbitol, Cellulose gum, Silica, Aqua, Tetrasodium pyrophosphate, Sodium lauroyl sarcosinate, Limonene, Stevia rebaudiana leaf extract, Phenethyl alcohol, Caprylylcol, oil Citrum aurulis medica lim peel oil, Citrus aurantium amara oil, Linalool, Citral.
* Produced from our land with sustainable techniques.

It does not contain:
It does not contain fluorine;
It does not contain SLS ( Sodium Lauryl Sulfate ) and SLES ( Sodium Laurylether Sulfate ) surfactants ;
It does not contain mint;
It does not contain PEG and parabens;
It does not contain liquid paraffin;
It does not contain saccharin;
It does not contain synthetic fragrances (only pure and natural essential oils);
It does not contain ingredients of animal origin (100% Vegan);
It does not contain GMO substances.
It does not contain gluten.
How to use
Recommended use is at least 3 times a day (ie after main meals). Pass the toothbrush well over the entire tooth surface. After use, rinse your mouth thoroughly.
Warnings
Store in a cool, dry place away from direct sunlight and heat sources.
Shipping takes place every Monday, Tuesday and Wednesday, delivery in 24-48 hours on average to Italy, and 24-48 hours with air shipment, to the rest of Europe.
Shipment on the road to the rest of europe shipping takes place in 72/96 hours.